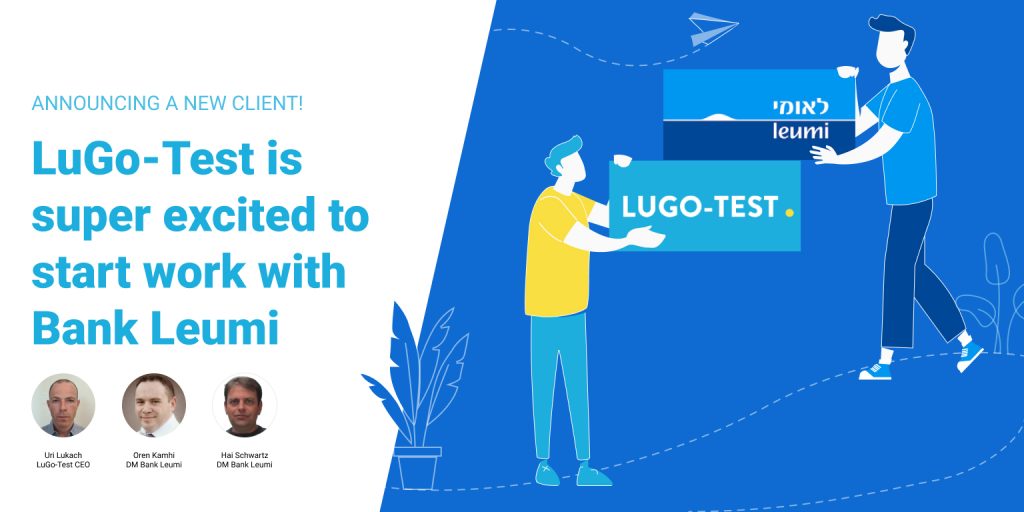 LuGo-Test is pleased and honored to announce its working relationships with a new client, Bank Leumi.
Bank Leumi will use LuGo-Test applicants' technical and coding tests service to assess applicants' knowledge, thus improving its recruitment process for technical positions.
Leumi is Israel's oldest banking corporation and one of the leading and largest corporations in the Middle East. Today, the bank operates 250 branches across the country, along with branches and offices in major financial intersections.
LuGo-Test offers secure coding and technical skills testing services to optimize your company's recruitment and selection process.
This partnership will allow our company to apply our advanced expertise while expanding our reach into the commercial banking market. It is clients like these that contribute to our success and growth.
We want to especially thank Hai Schwartz – R&D Development Manager at Bank Leumi, and Oren Kamhi – Cloud Projects and Multi-Channel Department Manager at Bank Leumi, for making this partnership happen!