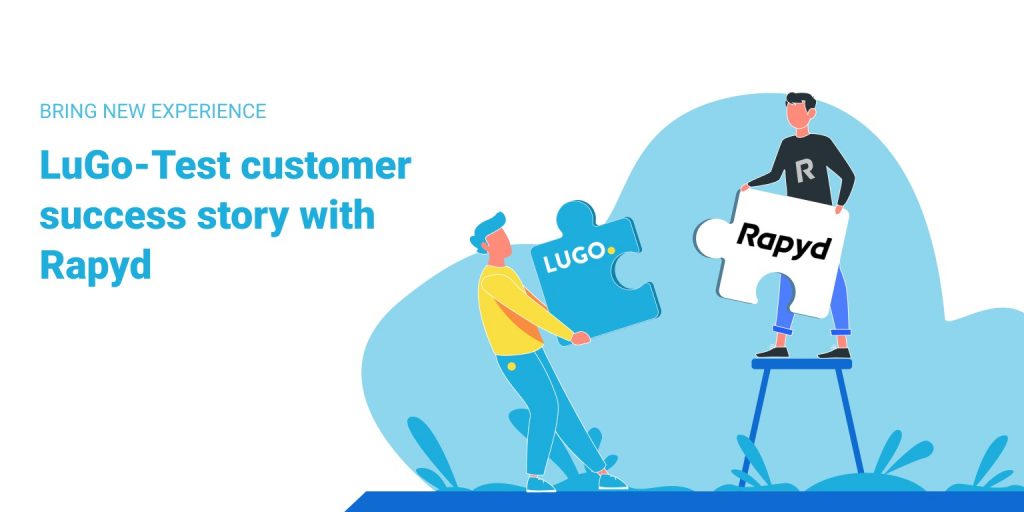 A Bit About Rapyd:
Rapyd is a fintech company currently working to revolutionize the way companies send and receive payments worldwide. Just in February, Israel announced Rapyd as its highest-valued unicorn company, with an estimated valuation of 15 billion dollars.
As their company name indicates, Rapyd's fintech solutions have seen substantial growth since their products hit the market. While their growth rate certainly wowed their company, their engineering team quickly began to struggle with meeting the surge in customer demand.
To respond to the challenges that accompanied this rise in growth, Rapyd knew they needed to work on expanding their engineering team immediately.
Finding The Right People For The Job
These three points can broadly summarize the challenge of software recruitment:
Sourcing engineers with the relevant skills and experience needed to succeed in the specific role.

Recruiting enough candidates to fill the "holes" left vacant throughout the growing company.

And lastly, managing to accomplish all of this in a short period of time.
And that is where we came in.
About LuGo-Test
LuGo-Test is a recruitment technology designed to simplify the software talent recruitment process. We provide comprehensive, standardized coding assessments to ensure all candidates are qualified and maintain the relevant skills needed to succeed in the company role. 
Preparation
To prepare the coding assessment, we worked with Rapyd's R&D Management to customize a set of questions to ensure all future applicants fit the skills required for the specific position. The test interface was designed to match Rapyd's branding guidelines, so applicants were certain the testing was legitimate, and the right company was assessing them.
Test Accuracy
To guarantee the accuracy of all test results and to ensure that all the applications were submitted fairly, we used LuGo-Test Supervise, which has two signature features:
Webcam-Activation – This application utilizes facial recognition technology to confirm the identity of the person completing the test.
Screenshot-Based Monitoring  (powered by AI/ML) application monitoring throughout the test allows us to determine the legitimacy of the candidate's activities, reflected by screenshots taken throughout the test.
Before LuGo-Test
Before collaborating with our company, Rapyd's recruitment process was manual and intensely time-consuming. Their team spent valuable hours screening thousands of applicants' CVs and contacted their potential candidates individually to schedule assessment interviews.
Rapyd knew that this process had to change.
The Code Test Recruitment Solution
It was time to present LuGo-Test's Code Test Recruitment Solution to Vered Barak—Rapyd's Global Director Of Talent Acquisition. It was clear to Vered that the online coding test would ease recruitment stress and significantly reduce the time it took to find qualified candidates to join Rapyd's team.
Integrating The Solution
 Upon integrating LuGo-Test's Code Test Recruitment Solution into Rapyd's existing recruitment methods, the results spoke for themselves. Rapyd saw a stronger pool of candidates from a technical standpoint and in terms of the candidate's overall alignment with Rapyd's company culture.
By working closely with Rapyd's VP Core API R&D — Roman Nekrashevish, LuGo-Test was able to make sure that the coding solution was effective in narrowing down on engineers; ensuring the applicant's skills and personal suitability for the role and the company.
Since Rapyd already used Comeet as their applicant tracking system, LuGo-Test quickly integrated Comeet with the help of their Technology Leader—Mor Almado, allowing Rapyd to streamline the recruitment process from one place.
LuGo-Test's Impact
In just a few months, while using LuGo-Test's recruitment software, 350 candidate coding assessments were completed for Rapyd's recruitment pipeline: 52 of which passed the coding test.
Without our testing, it would have taken Rapyd's team roughly 600 hours to assess all 350 tests, taking valuable time away from their company. By choosing to integrate LuGo-Test's testing into their recruitment process, Rapyd saved:
600 Employee Hours
25 Complete Work Days
And $50,000 in total employee salary
Why spend valuable company time with manual recruitment when you could implement LuGo-Test today?