Screenshots based test powered with
machine learning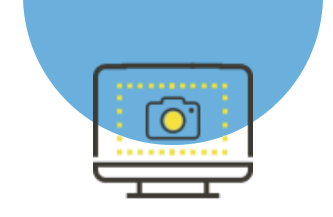 Credible test results and candidates' integrity are fundamental to our product and service.
Our exclusive feature takes periodical screenshots of the candidates' screen, verifying their answers' authenticity and commitment to the process.
Applied without disturbing the candidate or the test environment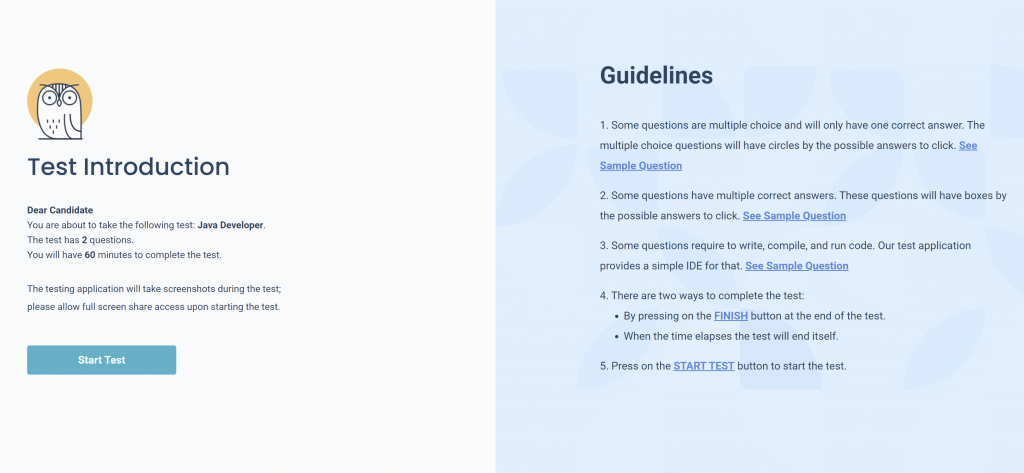 Candidate experience is important to us!
Starting the test with clarity and confidence –
The candidate will grant screen share access to Lugo-Test.
Intelligent monitoring throughout the test
Our suspicious activity detection tool monitors the candidates' activity during the test.
Lugo-test takes screenshots only if the candidate leaves the test app to a different source. For example, to open a new tab to search Google.
We allow and recognize legitimate applications, such as development environment, to avoid false-positive results.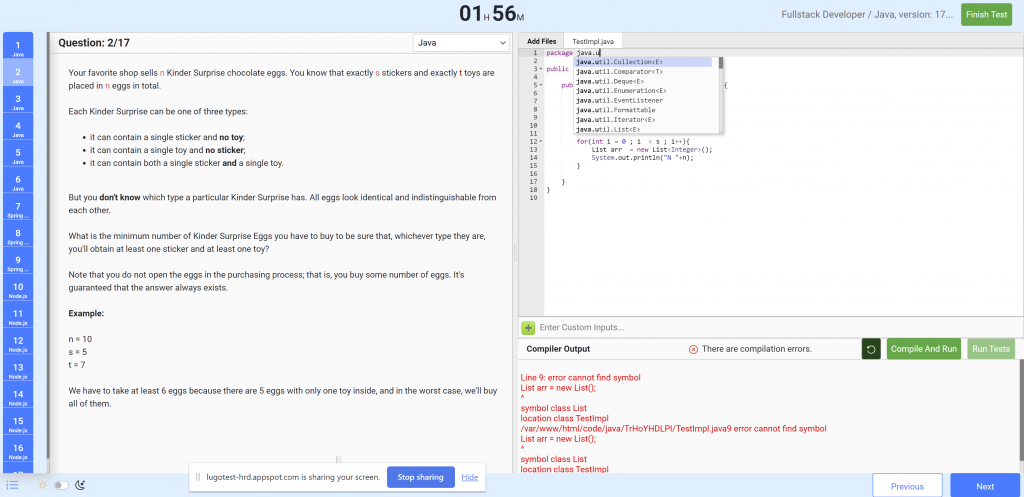 Customized risk report at the end of each test
Screenshots are processed, analyzed, and allocated into three risk levels, from low to high. Scroll through the risk report to review in which questions we detected suspicious activity.
Any solution or answer the candidate found online – You will know about it!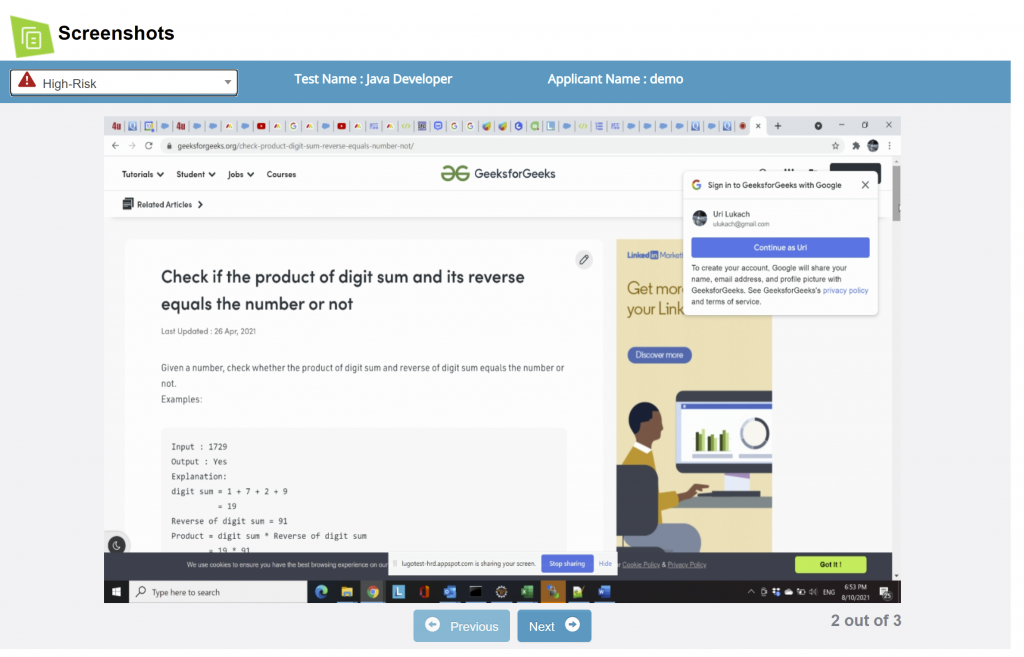 We designed this unique feature to provide you the confidence you need to choose the best-suited applicants for you. Our mission is to save you time and help you build a technically extraordinary team.